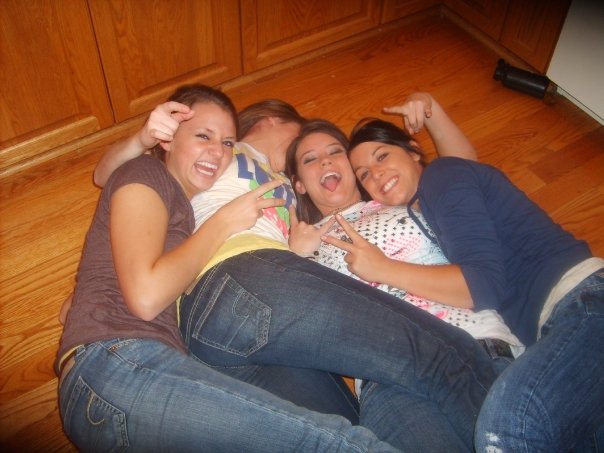 This would be Emily, Sara, Me, and Resha. As you can see things can get a little crazzyy!! =]
My friends, are by far, with NO competition, better than yours! :) No matter what we do, we make it a blast. On weekends, we usually hang out at Resha's house or cabin, Ashley's, Lindsey's or Emily's. They all have huge yards and fire pits! When Summer rolls around we make plans! And we are almost always together. If you're looking for us, we're probably working/tanning at the local pool [[becuase most of us are lifeguards!]], getting ready for the night, on Facebook, takin a road trip to Iowa! haha or textin on our cell phones!
Some of my guy friends like to go out and ride their toys. Toys meaning their dirt bikes and their quads. In the summer I love to watch the boys ride Motocross. But even more so I love to ride!
This is Resha and Ashley. They're so much fun yet there when I need them the most!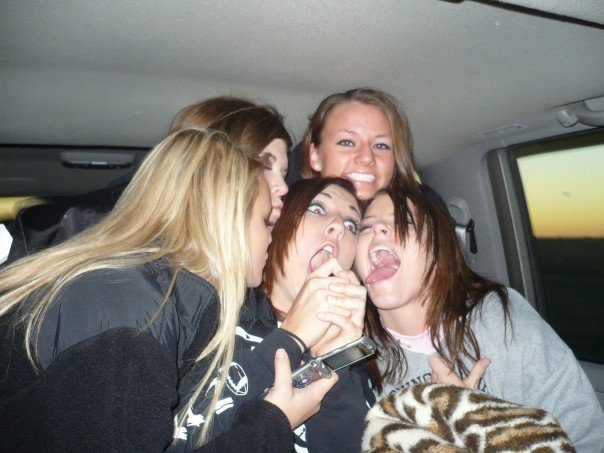 Haha as you can see things tend to get a little out of hand! but ya see that girl right in the middle? Thats my best friend Lynnae Elizabeth. Yeah, we fight sometimes but I wouldnt replace her for the world! She's half my heart and half my soul. She's there for me when I cry, laugh, need a laugh or even just a hug. She's the best friend in the quote "Friends listen to what you say but best friends listen to what you don't say." She knows whats best for me more often than I do! We've been best friends since I can remember! I do believe we met back in 1995. Love you Lenni!